We have relocated out of Houston, Texas, into the Florida panhandle. We have started a sanctuary for special need and unadoptable animals,, and are no longer facilitating adoptions
Jurassic Bark Rescue
A Giant and Extra Large All Breed Dog Rescue and sancuary
501 (c) (3) Tax Exempt Public Charity
Be sure to follow us on Facebook
Jurassic Bark Rescue has moved out of Texas. We have moved to the Florida panhandle in 2019, where we are building an animal sanctuary, for unadoptable and special needs animals.

Please use the button below to make a donation with
PayPal
for information or questions Please call us
850-520-0626
Please
Take some time to watch our first attempt at a PSA video.
Saving one life at a time
Large and Giant breed dogs can sometimes be mistakenly labeled as dangerous or aggressive, when the truth is they are just ...BIG.
We specialize in Giant Breeds our dogs typically start at 100 lbs.
That label is the difference between life and death in a shelter.
At Jurassic Bark Rescue our mission is simple, to save the lives of as many shelter and homeless animals as possible. We are an all breed, all volunteer rescue group serving Houston, Texas and the surrounding areas. We are just starting and are still very small.
We work with all breeds and all community and city rescue groups, shelters and pounds. We volunteer our time to other rescue organizations in the hope that by working together we can share knowledge and resources to help ease the homeless pet crisis.
We concentrate on large and giant breed dogs primarily because they don't last long in a shelter. There is simply no room. Larger dogs require more resources and have their own special veterinary challenges. Shelters have so many animals coming in daily they cannot possibly get the care they need. It comes down to numbers. Each one of these numbers represents a life.
A life we can save.
A life YOU can save.
By rescuing large and giant breed dogs we hope to alleviate some of the overcrowding in our shelters, free up space, resources, and supplies, thus giving more shelter animals a better chance of survival.
At Jurassic Bark we do not make judgment on those life is worth saving, we believe no animal should be killed simply because of a lack of space, an arbitrary timetable or a budget. No animal should languish in a canine prison just because they are not the hot breed of the moment, or because they cannot fit in a designer purse.
Our dogs are placed in Foster homes, loved and cared for until a forever home is found.
All life is precious and as a community we must work together to protect and preserve it.
At Jurassic Bark we never a put a dog up for adoption until we have had time to evaluate each one.
We completely vet each dog and address any medical needs, we live with them and address any socialization, temperament and emotional conditions.
All this takes time, we never post a dog before he or she is ready.
We want to be sure that they are healthy and that there will be a smooth transition into their new home.
As dogs become available for adoption they will be posted, some just need a little more time than others.
Here is our current adoptable list.
Please check our FaceBook Page
as it gets updated quicker than the website and/or Petfinder.

The Latest Facts and Figures
This is why rescue /adoption/fostering is sooo important !!!!

The Mayor's Task Force report:

1) Citizens for Animal Protection (CAP) killed 6,389 and had a save rate of only 48%;

2) The Houston SPCA killed 20,516 animals and had a save rate of only 39%; and
...
3) The Houston Humane Society killed 17,552 and had a save rate of only 11%!

Note: The Houston Humane Society hasn't limited their killing to Houston pets either. They also kill pets outside of Houston i.e. they have/had "euthanasia contracts" with nearby municipalities such as Baytown, Deer Park, Sugar Land, Missouri City, and Alvin meaning they import these animals and kill them for a fee.
How We Can Help
We will take an owner surrender - dogs must be in excess of 90 lbs.
We won't let this happen to your dog.
We understand that sometimes things happen, unforeseen and unfortunate things, and we do not believe that any dog should be punished because of that.
When we take an owner surrender we guarantee that the dog will NEVER be taken to a shelter.
We will keep the dog in our care or a foster home until the perfect new situation can be found.
Jurassic Bark does reserve the right to charge a surrender fee depending on the size and severity if the situation and we look at each dog on a individual basis.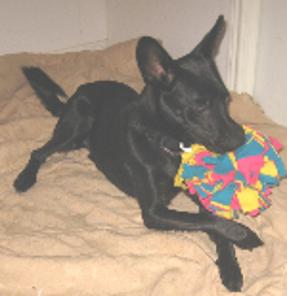 The most common excuses I hear are:
We are moving and we can't take our dog (or cat).
Really? Where are you moving to that doesn't allow pets?
The dog got bigger than we thought it would.
How big did you think a German Shepherd would get?
We don't have time for her.
Really? I work a 10-12 hour day and still have time for my 6 dogs!
She's tearing up our yard.
How about bringing her inside, making her a part of your family?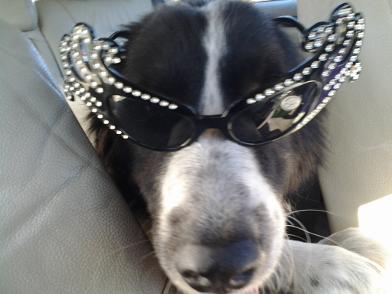 The Facts
In the United States, Houston, Texas is second only to San Antonio in the number of animals killed in our shelters each year.
I found this a few months ago and think everyone should read it, when we have better information we can make better choices.
This is from an animal shelter manager, an inside look at what really happens.
I am writing this because I think our society needs a huge wake-up call. As a shelter manager, I am going to share a little insight with you all - a view from the inside, if you will. First off, All of you breeders / sellers should be made to work in the "back" of an animal shelter for just one day.
Maybe if you saw the life drain from a few sad, lost, confused eyes, you would change your mind about breeding and selling to people you don't even know - that puppy you just sold will most likely end up in my shelter when it's not a cute little puppy anymore.
How would you feel if you knew that there's about a 90% chance that dog will never walk out of the shelter it is going to be dumped at - purebred or not! About 50% of all of the dogs that are "owner surrenders" or "strays" that come into my shelter are purebred dogs.
They always tell me, "We just don't want to have to stress about finding a place for her. We know she'll get adopted - she's a good dog".

Odds are your pet won't get adopted, and how stressful do you think being in a shelter is?
Your pet has 72 hours to find a new family from the moment you drop it off, sometimes a little longer if the shelter isn't full and your dog manages to stay completely healthy. If it sniffles, it dies. Your pet will be confined to a small run / kennel in a room with about 25 other barking or crying animals. It will have to relieve itself where it eats and sleeps. It will be depressed and it will cry constantly for the family that abandoned it. If your pet is lucky, there will be enough volunteers that day to take him / her for a walk. If I don't, your pet won't get any attention besides having a bowl of food slid under the kennel door and the waste sprayed out of its pen with a high-powered hose.
If your dog is big, black or any of the "bully" breeds (pit bull, Rottweiler, mastiff, etc) it was pretty much dead when you walked it through the front door. Those dogs just don't get adopted. If your dog doesn't get adopted within its 72 hours and the shelter is full, it will be destroyed.
If the shelter isn't full and your dog is good enough, and of a desirable enough breed, it may get a stay of execution, though not for long.
Most pets get very kennel protective after about a week and are destroyed for showing aggression. Even the sweetest dogs will turn in this environment. If your pet makes it over all of those hurdles, chances are it will get kennel cough or an upper respiratory infection and will be destroyed because shelters just don't have the funds to pay for even a $100 treatment.
Here's a little euthanasia 101 for those of you that have never witnessed a perfectly healthy, scared animal being "put-down". First, your pet will be taken from its kennel on a leash. They always look like they think they are going for a walk - happy, wagging their tails. That is, until they get to "The Room", when every one of them freaks out and puts on the brakes when we get to the door. It must smell like death, or they can feel the sad souls that are left in there. It's strange, but it happens with every one of them.
Your dog or cat will be restrained, held down by 1 or 2 vet techs (depending on their size and how freaked out they are). A euthanasia tech or a vet will start the process. They find a vein in the front leg and inject a lethal dose of the "pink stuff".
Hopefully your pet doesn't panic from being restrained and jerk it's leg. I've seen the needles tear out of a leg and been covered with the resulting blood, and been deafened by the yelps and screams. They all don't just "go to sleep" - sometimes they spasm for a while, gasp for air and defecate on themselves.
When it all ends, your pet's corpse will be stacked like firewood in a large freezer in the back, with all of the other animals that were killed, waiting to be picked up like garbage. What happens next? Cremated? Taken to the dump? Rendered into pet food? You'll never know, and it probably won't even cross your mind.
It was just an animal, and you can always buy another one, right?
I hope that those of you that have read this are bawling your eyes out and can't get the pictures out of your head. I do everyday on the way home from work. I hate my job, I hate that it exists and I hate that it will always be there unless people make some changes and realize that the lives you are affecting go much farther than the pets you dump at a shelter.
Between 9 and 11 MILLION animals die every year in shelters and only you can stop it. I do my best to save every life I can but rescues are always full, and there are more animals coming in everyday than there are homes.
My point to all of this is DON'T BREED OR BUY WHILE SHELTER PETS DIE! Hate me if you want to - the truth hurts and reality is what it is. I just hope I maybe changed one person's mind about breeding their dog, taking their loving pet to a shelter, or buying a dog. I hope that someone will walk into my shelter and say "I saw this thing on line and it made me want to adopt". That would make it all worth it.
Please
Consider a rescue dog before you buy.
Consider fostering a rescued dog.
Consider finding a good home for the dog you are about to take to a shelter.
Be a Pet Hero.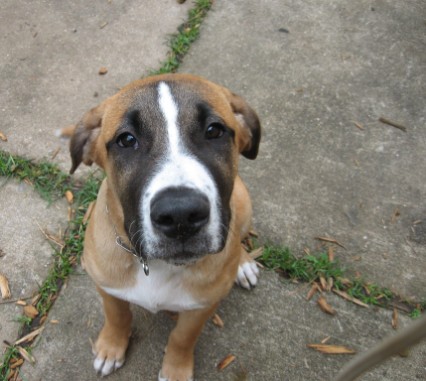 Please use the button below to make a donation with
PayPal
Thank you for your donation
Jurassic Bark Rescue is a 501 [c] [3] non-profit, tax-exempt, Public Charity.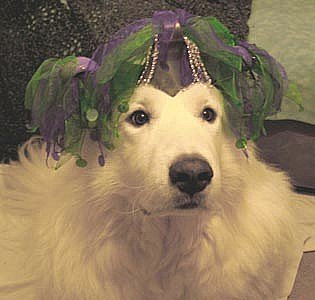 Phone: (850) 520-0626
Email: jurassicbarkrescue@yahoo.com

We have included this wonderful poem to remind everyone that each rescue dog does come with their own set of baggage based on their particular experiences. Settling in to a new life with a new family takes time and an adjustment period. Each dog needs to be nurtured and worked with so they feel safe and secure. Jurassic Bark is a rescue, we do not "train" dogs, we love them and help them mend. Please be patient with your rescue all they need is time and love.
A Rescued Dog's Baggage
Now that I'm home, bathed, settled and fed,
All nicely tucked in my warm new bed.
I'd like to open my baggage lest I forget,
There is so much to carry - So much to regret.
Hmm . . . Yes there it is, right on the top.
Let's unpack Loneliness, Heartache and Loss;
And there by my leash hides Fear and Shame.
As I look on these things I tried so hard to leave -
I still have to unpack my baggage called Pain.
I loved them, the others, the ones who left me,
But I wasn't good enough - for they didn't want me.
Will you add to my baggage?
Will you help me unpack?
Or will you just look at my things
And take me right back?
Do you have the time to help me unpack?
To put away my baggage, to never repack?
I pray that you do - I'm so tired you see,
But I do come with baggage -
Will you still want me?
Too many times dogs are returned to shelters because people don't understand....give your rescue a chance.