About Us....
if you read our website then you know everything there is to know about us, who we are, what we stand for and what we fight against.
Jurassic Bark is a family of volunteers dedicated to the protection of all animals.
Our companions have always been Giant breed dogs and Wolf Hybrids.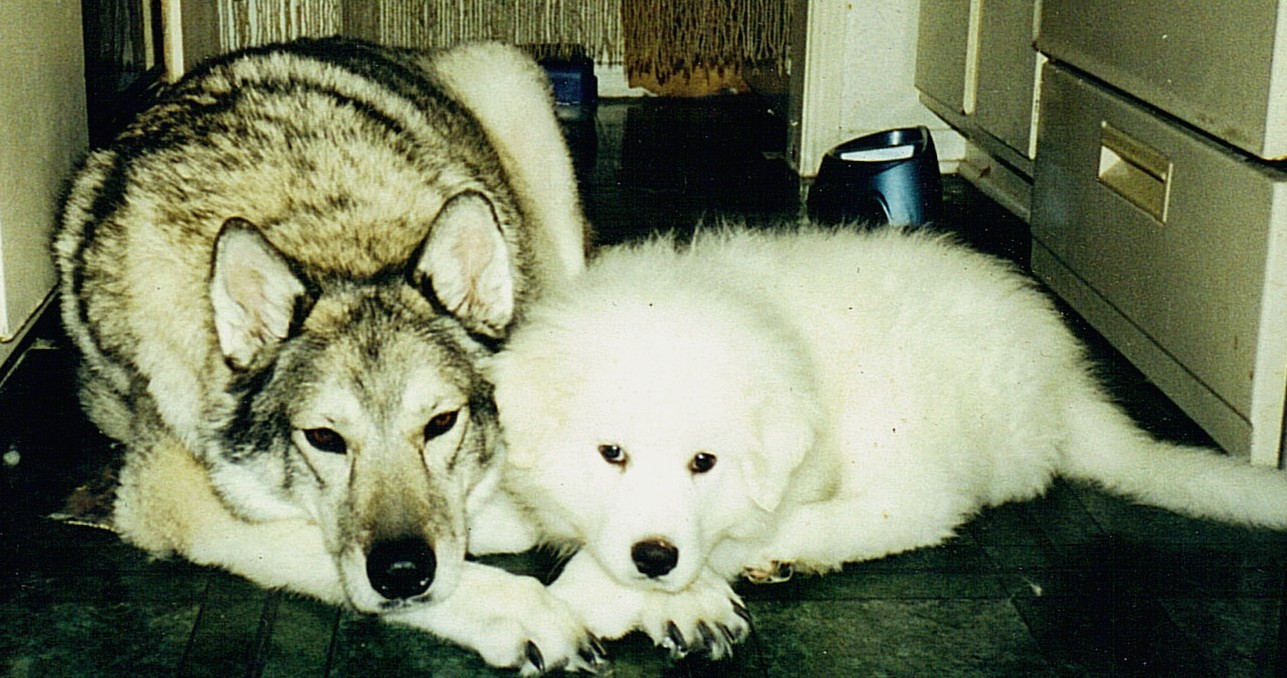 Kuba and Seraph 2004
In the beginning we had been a foster home for several other rescue organizations but we felt like there was more we could do.
With shelter space at a premium and more and more people surrendering their pets because of the economy, the homeless rate for animals had exploded. It is our feeling that if we can get the largest dogs out of the shelter system, this will at the very least - provide more room for the countless other animals coming in daily.
We are in our infancy and are looking for foster families that can accept giant and large breed dogs to nurture and love.
The Gentle Giants are often misunderstood and the last to be fostered or adopted. We want to educate people, big does not mean bad.
SIZE DOES MATTER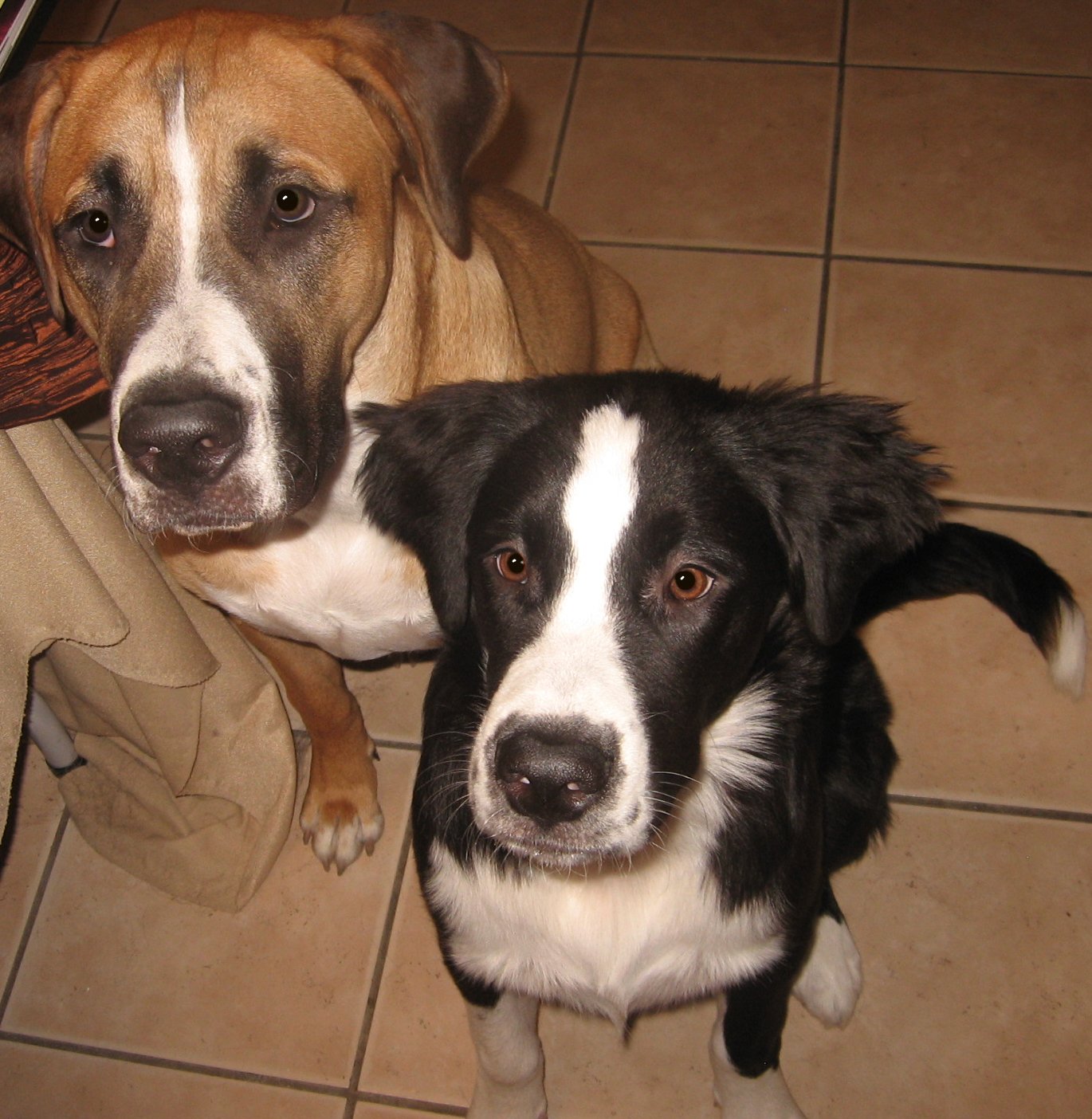 Unfortunately, it is due to their size that they are often carelessly discarded and abandoned at our local shelters.
Larger dogs have a special way of looking at the world. To share your home with a gentle giant is an amazing experience. Please consider fostering a rescue dog, it's easy and it will change your life - and theirs.
Here is what you can do.
Become a foster, adopt from a rescue group or shelter.

Volunteer at a local shelter, the SPCA or Humane Society

Volunteer with a local rescue group - we need all the help we can get !

Go online, they make it real easy to donate.

Go to Petfinder, one of the Greatest resources on the planet.
There is a wonderful new friend waiting for you.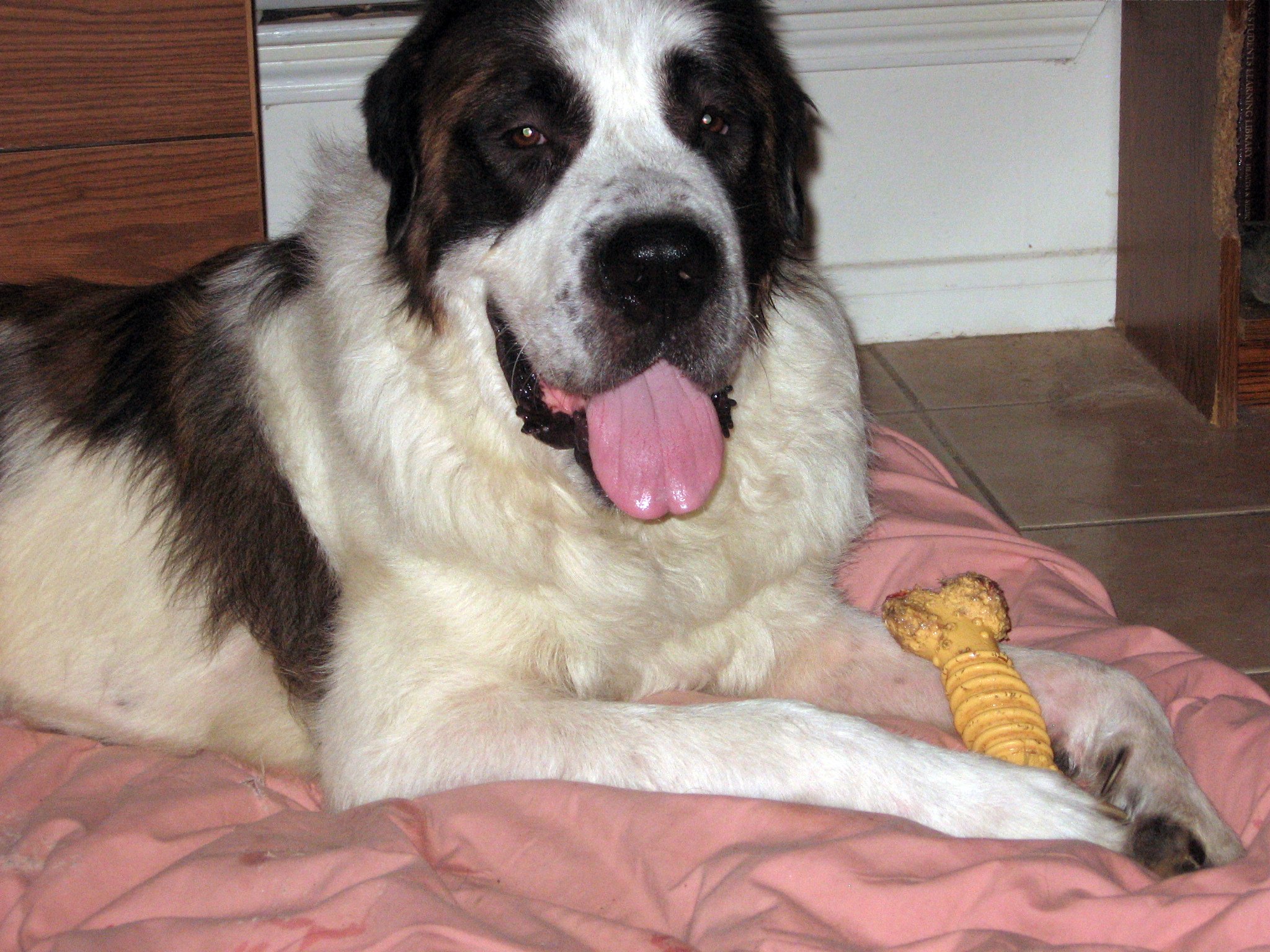 Sampson was adopted !!!!!
Here are the latest Figures
According to the Mayor's Task Force report:
1) Citizens for Animal Protection (CAP) killed 6,389 and had a save rate of only 48%;
2) The Houston SPCA killed 20,516 animals and had a save rate of only 39%; and
3) The Houston Humane Society killed 17,552 and had a save rate of only 11%! Note: The Houston Humane Society hasn't limited their killing to Houston pets either. They also kill pets outside of Houston i.e. they have/had "euthanasia contracts" with nearby municipalities such as Baytown, Deer Park, Sugar Land, Missouri City, and Alvin meaning they import these animals and kill them for a fee.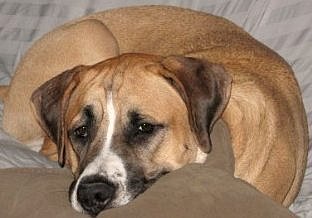 Everyone desreves a home and a pillow to rest their head.
HUMAN RIGHTS

Under the prevailing ideology of specie-ism which assumes that we have more rights than animals for the simple fact that we are more intelligent and have more power, we should have no problem with an alien race coming down to butcher, torture and terrorize us, if they appeared to be of superior intelligence to us.


If they would do what they wished, without any concern for our pain or suffering, take our freedom, separate us from our families, view us as a product, butcher us, exploit us, experiment on us, and go so far as torture us for their entertainment, in short, if they would treat us exactly in the ways in which we treat other living breathing species, what would we think of them? Would you say they were an intelligent species, a wise species, would we call them civilized?

Do you think that a few of them would stand up for us and fight for human rights?

And do you think the rest would feel threatened by those few because they wouldn't want their Alien rights infringed upon? And do you think that those few would be called crazy activists?

Maybe, if we would be very lucky, those few would be brave enough and not give up until they had convinced the rest of how we have rights, even though we are less intelligent, and that we have feelings even though they cannot understand our language, and
that just because they can, it doesn't mean they have the right….

I urge everyone to read more writings by Simone Netherlands on

"One can do much,
and one, and one ,and one
can move mountains"
--- Joan Ward-Harris
This is what we know.....
Animal shelters in the United States kill 85,000 animals a year. Recent changes in the economy have forced individuals and families to make difficult and heart breaking decisions regarding their pets and an already burdened system of city shelters and community rescue organizations has become dire.
As animal lovers and responsible pet owners it's up to us to come up with new and innovative solutions to our homeless pet problem. We helped create it, we need to help fix it.
A growing number of individuals are forming networks of no-kill rescues in an effort to ensure our pets are not discarded.
Volunteer foster based groups dedicated to finding permanant loving homes for the countless, nameless animals who, through no fault of their own wind up in shelters or on the street.
"Never doubt that a small group
of thoughtful, committed citizens
can change the world; indeed it's
the only thing that ever really does."
________ Margaret Mead
Since we rescue larger dogs it is safe to say that the majority of our dogs have been pulled from what shelters call "death row." These are dogs that have been selected to die.
Dogs like Lindy who was scheduled to be killed on 7/29/10.
Lindy rescued from Death Row 7/29/10
Adopted 9/3/10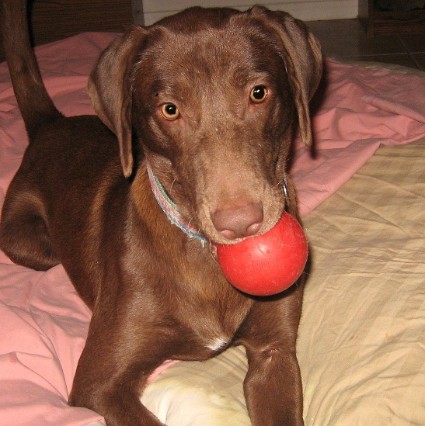 You can provide life to a dog that has escaped death. Jurassic Bark provides all medical care, you provide
emotional care and understanding.
Love heals.